Recipients of the 2022
Rick Hopcraft Memorial Scholarships
We have just announced the 2022 class of Rick Hopcraft memorial scholarship awardees, and we hope that learning a little bit about them will motivate you to donate to fund these scholarships and replenish the fund.
---
---
MOHAMAD OMAR DIAB
BENEFITS FROM YOUR SUPPORT
FOR THE 2022 RICK HOPCRAFT MEMORIAL SCHOLARSHIP FOR VETERANS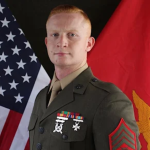 A U.S. Marine Corps Veteran, and currently Certification Coordinator at the
CSU Fullerton Veterans' Resource Center, Omar is using his scholarship
pursuing his Master's degree in Educational Counseling at the University of
Southern California.
"I hope to become an academic counselor at a higher
education institution to assist transitioning veterans in accessing academia, and
effectively use their education benefits. The Rick Hopcraft scholarship came in at
the perfect time and I am truly appreciative. The financial assistance I received
from the scholarship will help me achieve my goals." 
Mohamad Omar Diab was born in Renton, Washington, and attended public
schools in Irvine, graduating from University High School in June 2014. Eager to
serve his country, Omar enlisted in the United States Marine Corps. He served as
an Aviation Ordnance Technician on the "Super Stallion" helicopter for four years
while stationed at Marine Corps Air Station, Miramar. During his service, Omar
traveled to many parts of the United States, as well as a detachment to Okinawa,
Japan, where he experienced a different culture than his own. Omar achieved the
the rank of Sergeant for his proficiency and maturity was honorably discharged as a
Sergeant in 2018, and was awarded the Navy and Marine Corps Achievement
Medals for his actions.
After his service, Omar enrolled at Irvine Valley College (IVC). He started his
academic journey while working as a VA Work Study in the Veteran Services
Center. During his time at IVC, he supported veterans and military-connected
families as they pursued their education. Omar assisted his fellow student veterans
in identifying the benefits they could receive on and off campus, veteran activities,
and events, as well as ensuring student veterans receive the help they need when
facing any obstacles.
In May 2020, Omar graduated with honors from Irvine Valley College, earning an
Associate in Arts with an emphasis on Social and Behavioral Sciences. Omar
transferred to California State University, Fullerton (CSUF), and graduated with
honors, earning his Bachelor's Degree in Human Services. Professionally, Omar
has served as a VA school certifying official and academic advisor for the CSUF
Veterans Resource Center. Additionally, Omar coaches High school football as a
wide receiver and quarterback coach.
In his free time, Omar enjoys spending time with his wife, Camila, at the beach,
and trying different restaurants. Other interests include auto mechanics, fishing,
and off-roading. Omar has three unique cats named Ocean, Luna, and Loki.
---
---
MICHAEL BAÑUELOS
BENEFITS FROM YOUR SUPPORT
FOR THE 2022 RICK HOPCRAFT MEMORIAL SCHOLARSHIP FOR VETERANS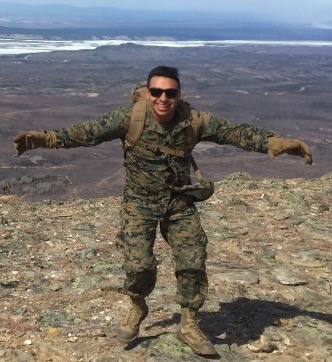 A U.S. Marine Corps Veteran, and currently Team Leader for VetForward and Graduate Assistant at the CSU Fullerton Veterans' Resource Center, Michael will use his scholarship, to pursue his master's degree in Social Work.
"Too many veterans lose their lives each year to suicide. I hope to provide effective community mental health services for my fellow service veterans." 
Michael graduated from Northview High School in Covina and entered the Marine Corps, attaining the rank of Sergeant. He was highly decorated for his military service, including achievements during the global war on terror as Navy Seal. Michael received multiple awards during his service.
Michael has been a leader in assisting student veterans, serving his residency as administrative chief of the Student Veterans Association. He is CSU Fullerton's 2021-22 Student Veteran of the Year. "The life skills and work ethic I learned from the Marine Corps have stayed with me since I exited in 2019. The money from this scholarship is going to help me tremendously on my academic journey to be a social worker. The support this scholarship has given us veterans is incredible."
---
---
SPENCER JOHNSON BENEFITS FROM YOUR SUPPORT
FOR THE 2022 RICK HOPCRAFT MEMORIAL SCHOLARSHIP FOR VETERANS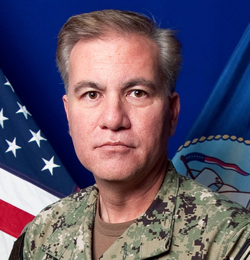 A U.S. Navy Veteran, Spencer will use his scholarship to pursue his Business degree at UC Irvine.
"I plan on using my business degree to improve my performance at work and look towards other opportunities in finance and real estate. This scholarship will assist me through financial backing and recognition. The experience with the work required to get my degree will drive success in my future." 
Commander Spencer Johnson graduated from the U.S. Merchant Marine Academy in Kings Point, NY, in 1991 with a B.S. in Marine Transportation and U.S.C.G. Third Mate License. He spent a year sailing as Third Mate on the SS Cape Nome. Spencer then entered maritime business, focused on transportation logistics and safety, until 2010, when he joined the Theater Security Cooperation Group in Singapore.
Spencer coordinated between the US Navy and the Republic of Singapore Navy and Royal Thai Navy, ensuring the partners were maximizing their joint operations and capabilities. After more private transportation business experience, Commander Johnson joined the U.S. Navy Fifth Fleet, serving as the Officer in Charge of a thirty-three-person team conducting operations in the Strait of Hormuz and Yemen Humanitarian Aid. Spencer has throughout his career been a reservist for Military Sealift Command and Naval Cooperation and Guidance of Shipping and served active duty in Singapore and Bahrain.
---
Recipients of the 2021 Rick Hopcraft Memorial Scholarships
We have just announced the 2021 class of Rick Hopcraft memorial scholarship awardees, and we hope that learning a little bit about them will motivate you to donate to fund these scholarships and replenish the fund.
---
ADRIAN ROYBAL IS WHO BENEFITS FROM YOUR SUPPORT FOR THE
RICK HOPCRAFT MEMORIAL SCHOLARSHIP FOR VETERANS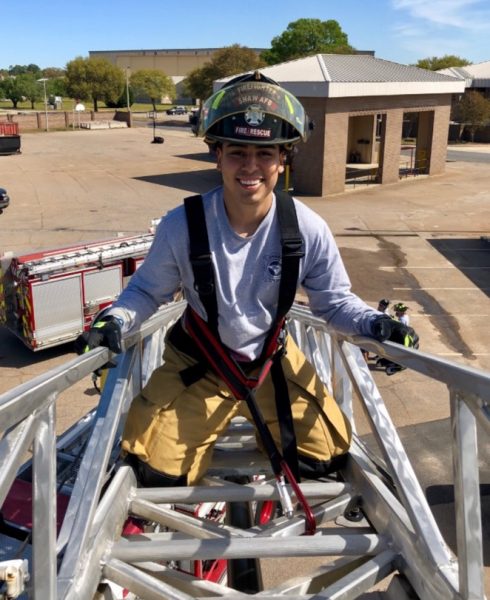 Adrian Roybal
In 2015, I enlisted in U.S. Air Force as a Firefighter. I completed basic training and the Department of Defense (DoD) Fire Academy the same year. I served for four years as a firefighter at Shaw Air Force Base in South Carolina, attained Staff Sergeant's rank, and earned multiple awards. After my military service, I worked for the DoD as a firefighter for a year and a half while a full-time student.
During this time, I volunteered over 500 community service hours, improving the quality of life for military members, citizens on base, and the community. These awards include Air Combat Command Firefighter of the Year Runner-Up; Air Force Sergeants Association Airman of the Year Southeast Division (7 States) and South Carolina; and Shaw Fire Department Firefighter of the Year
President of the Shaw Rising 4, this organization is the Airmen Leadership group for all Shaw Air Force Base. The organization hosted, organized, and fund-raised for base-wide events. These events were open to over 18K personnel.
Air Force Sergeants Association Liaison, a professional organization with over 100,000 members recognized by the United States Congress to fight on Capitol Hill for our rights as enlisted personnel.
Shaw Fire Dept. Secretary, whose sole purpose is giving back to the Sumter County Community. The Association has raised over $30,000 for local charities.
LIN LIU IS WHO BENEFITS FROM YOUR SUPPORT FOR THE
RICK HOPCRAFT MEMORIAL SCHOLARSHIP FOR VETERANS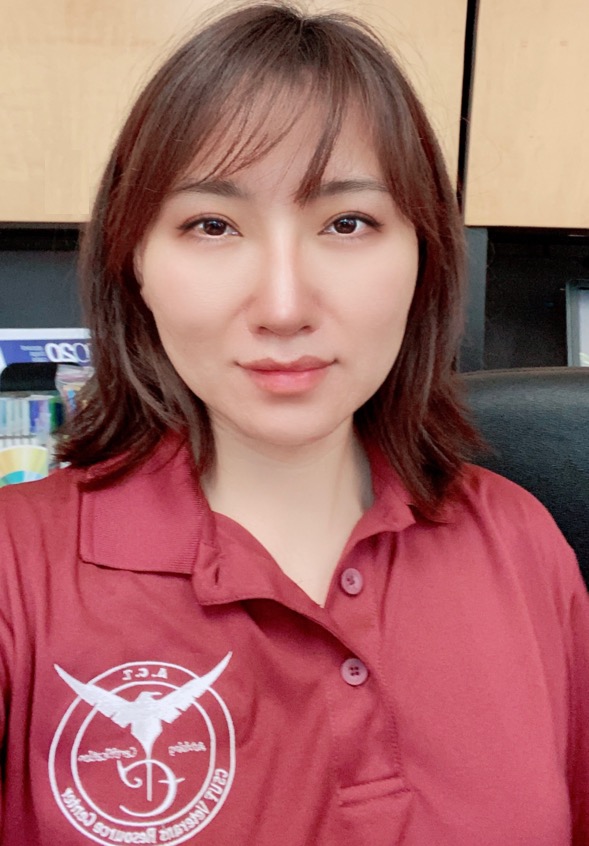 Lin Liu

I am a second-year graduate student at USC, studying Educational Counseling, with a GPA of 3.96. While pursuing full-time education, I am now interning at Pasadena City College and California State University, Fullerton, and volunteering at Mt. Sac College. After graduation, my professional aim is to work as an adjunct college counselor and a part-time real estate agent.
I enlisted in the US Navy as an Aviation Structure Mechanic and served for four years, stationed at Norfolk Naval Base. Parts of my values, such as autonomy, beneficence, faithfulness, and veracity, were influenced by my military experience. I would not have been able to complete my AA and BA degrees in two and a half years, let alone pursue my master's degree if it hadn't been for the invaluable experience in the service. I have the confidence to investigate and try, no matter how many challenges I face in my studies and my life. Once I've set a goal, I build a plan to achieve it and get started right away.
Receiving the Rick Hopcraft Memorial Veterans Scholarship motivates me to maintain a high GPA and serves as a reminder to help my peers. I'm looking forward to giving back to the community once my career begins.
---
RICHARD TSO IS WHO BENEFITS FROM YOUR SUPPORT FOR THE
RICK HOPCRAFT MEMORIAL SCHOLARSHIP FOR VETERANS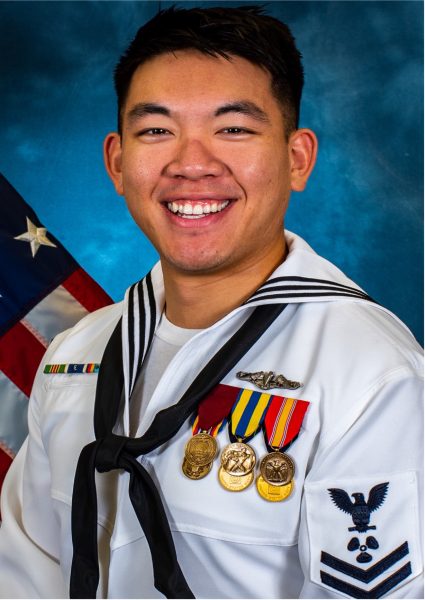 Richard Tso
Will use the scholarship to help with costs to attend the USC Marshall School of Business in 2022. The first college student in his family, Richard intends to help bring banking and financial stability to underprivileged communities worldwide.
Richard enlisted in the U.S. Navy right out of Alhambra's Mark Keppel High School in 2013. He served six years as a non-commissioned officer, working as a Nuclear Mechanical Operator aboard the USS Columbia Pearl Harbor Hawaii. He did two Western Pacific Deployments.
Richard's military honors include Expeditionary Medal, Meritorious Unit Commendation, two Sea Service Deployment Ribbons, Good Conduct Medal, two Navy Battle "E" Ribbons, Navy and Marine Corps Achievement Medal, Pistol Marksman Ribbon, and Rifle Sharpshooter Ribbon.
After finishing military service in 2020, Richard completed his associate degree in Business Administration at East Los Angeles College.
---
NICK IRWIN IS WHO BENEFITS FROM YOUR SUPPORT FOR THE
RICK HOPCRAFT MEMORIAL SCHOLARSHIP FOR VETERANS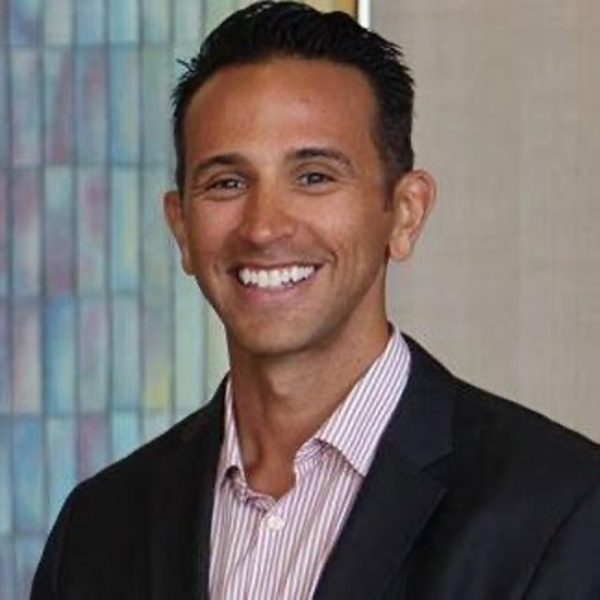 Nick Irwin
A San Diego native, Nick is a decorated U.S. Navy Chief, a Navy reservist, and a Ph.D. Student, teaching assistant, and student representative at Chapman University. Nick is studying Education and Leadership Studies, with an ambition to become a professor and create substantial culture change in the United States Navy.
Nick served from 2002 – 2014 and again as an active reservist from 2018 – July 2020. He served in sea duty and two arduous overseas tours supporting joint military exercises. Nick earned multiple ribbons, medals, and commendations, including three Navy Commendation Medals, two Navy Achievement Medals, Navy Unit Commendation Medal, two Battle "E" ribbons, five Good Conduct Medals, National Defense Ribbon, Global War on Terrorism Service Medal, two Global War on Terrorism Expeditionary Medal, Armed Forces Service Medal with Mobilization, six Sea Service ribbons, four Overseas Service ribbons, Navy Recruiting Service ribbon, pistol sharpshooter ribbon, and rifle marksmanship ribbon. Nick has obtained his Bachelor of Science in Sports and Health Sciences degree from American Military University in Charles Town, West Virginia, and Masters in Leadership Development (MLD) degree from Chapman University.
Nick has volunteered with 22 students struggling behaviorally and academically in South Los Angeles. Nick designed a program to help each student feel valued, believed in, hopeful, and empowered by getting to know each student and tailoring learning experiences to their needs and preferences.
---
JOHN MALDONADO IS WHO BENEFITS FROM YOUR SUPPORT FOR THE
RICK HOPCRAFT MEMORIAL SCHOLARSHIP FOR VETERANS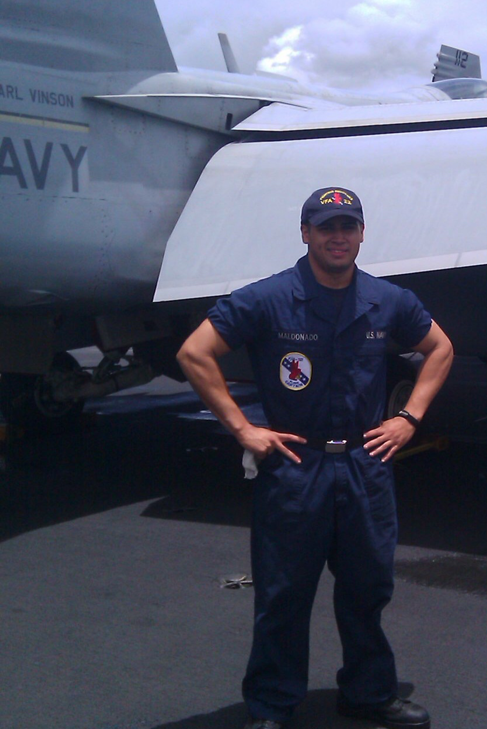 John Maldonado
John went to Great Oak High School in Temecula, where he played football and ran the 200-meter and four-man 400-meter relay for the track team, graduating in 2008.
In 2009, John enlisted in the U.S. Navy and served four years as a non-commissioned officer. John was an aviation maintenance administrator, where he directed maintenance actions for 12 F-18 fighter jets and 24 turbofan engines. John's military service included graduation from Naval Special Forces boot-camp (800 division), graduation from Naval Aircrew Candidate School, and two Western Pacific combat deployments in support of Operation Enduring Freedom aboard the U.S.S. Carl Vinson. John's first deployment concluded with the burial at sea for Osama Bin Laden.
During his military service, John obtained the rank of Petty Officer 3rd Class (E-4). His military honors include 2 Flag Letters of Commendation, 1 Meritorious Unit Commendation, 1 Good Conduct Award, Plane Captain of the Quarter, and Junior Sailor of the Quarter.
John is an avid surfer, and nature lover. He has volunteered at the West Los Angeles Veterans Affairs Veterans Native Garden, which has inspired him to pursue a career in urban planning. John hopes to develop communities with features that inspire.
Upon leaving military services John enrolled in Long Beach City College and served as Vice President of its Veterans' Club, and after transferring to UCLA, helped lead the campus Student Veterans of America Chapter. John is currently the Program Coordinator for UCLA's Veteran Resource Center and an incoming graduate student at UCI.
John is a first-generation college student from his family. He is going to pursue his Master of Urban and Regional Planning from the University of California, Irvine. "It is my intention with this degree to serve the Orange County community as a city planner," said John. "I plan to use my education to help implement mixed-use properties in underserved communities, and help revitalize commerce and provide places of recreation."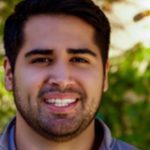 ---
JUSTIN WISE IS WHO BENEFITS FROM YOUR SUPPORT FOR THE
RICK HOPCRAFT MEMORIAL SCHOLARSHIP FOR VETERANS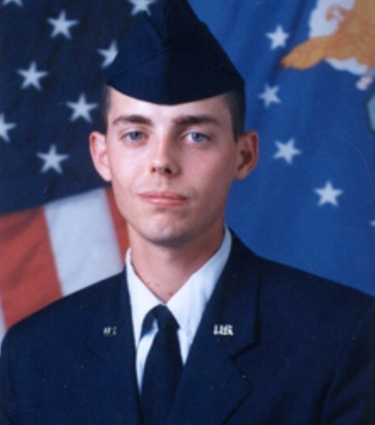 Justin Wise

Staff Sergeant Justin Wise has served for 14 years in the U.S. Air Force, Air Force Reserves, and Air National Guard, leading cargo, air terminal and maintenance operations sections at Travis Air Force Base and Channel Islands Air National Guard Base, California. As well as spearheading operations overseas in Iraq, Afghanistan and Kuwait in support of troops and the war on terrorism. After active duty, Justin entered the Air Force Reserves, and then the California Air National Guard, and is now a crew chief on the C-130 Hercules.
While in the Air Force, Justin has pursued his education at area community colleges. Over the past four years he has obtained thirteen Associate of Arts and Science Degrees in a broad range of subjects, showing his thirst for knowledge, and to find his post-military career. Justin is pursuing a B.A. degree in Art History, with a minor in Anthropology, at CSU Fullerton, as well as a B.A. in History at U.C. Riverside concurrently. Justin plans on graduate studies at The University of Redlands to pursue a M.A in Education, and then to teach.
"My family and I have faced many challenges, including a period of homelessness. The guidance and self-discipline I learned in my military service has prepared me to face all the obstacles, and to do so as a team with my family. My younger sister suffers from mental disorders, and I work with her to help her transition to the adult world. My mother has endured multiple job losses, but to this day she inspires me with her hard work as a school crossing guard. We have stacked our efforts together to meet everything life throws at us."
I have a passion to use my experience to teach young people about history through art, showing how during war and peace, humans have created images of beauty and power to reflect their experiences.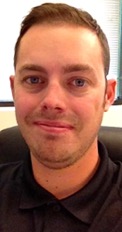 ---
TINA JACKSON IS WHO BENEFITS FROM YOUR SUPPORT FOR THE
RICK HOPCRAFT MEMORIAL SCHOLARSHIP FOR VETERANS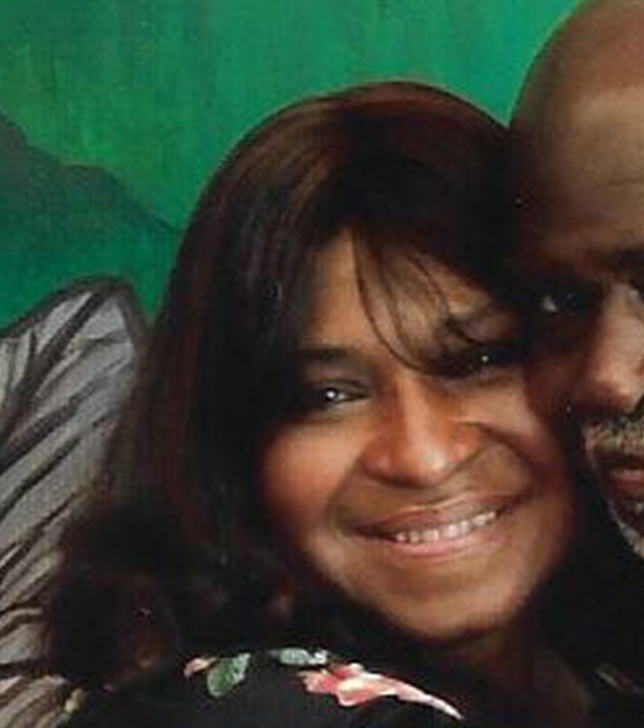 Tina Jackson

 Tina went to San Clemente High School, joined the US Marine Corps right out of high school, served for 12 years (1981-1993), and is a Gulf War Veteran. 
 Tina is enrolled in the Pre-Law program at Santa Ana College. She is working towards certification as a Veterans Advocate/Mentor in the Orange County Criminal Court system. 
"This award will help me towards my goal to work with veterans who are criminal defendants in the Orange County court system, helping them understand their criminal proceedings, attending their court dates, and helping them resolve their difficulties with their court proceedings, but also their VA healthcare and benefits. I will help military veteran defendants identify goals, the necessary steps to accomplish them, gain feedback and track their progress."
Tina has worked for three years as a Private Investigator with Orange County's criminal In Pro Per defendants in the Orange County jails under the direction of the Orange County Alternative Defense Department, visiting and listening to the concerns and opinions of inmates and state prison correctional officers. Tina founded and operates "Angels for Justice," an equal-justice-for-all advocacy group that works with at-risk youth, inmates' families, law enforcement and criminal justice policymakers.
Tina had four young children when deployed overseas. Her youngest son has mental health and learning disabilities. After her military service, Tina and her family found themselves homeless for a time. Her son was hospitalized and also jailed for minor offenses.
"I have faced challenges every step of the way, and am determined to help others confronting similar obstacles," says Tina. "Knowing the law allows me to help others caught in the criminal justice system. I work to help others not repeat their history of self-destructive behavior, to help former offenders successfully transition back into the community"
 "I have assisted former inmates find jobs to keep them from going back into the system. I have gotten legal counsel for criminal defendants that needed help in fighting their charges. I have also assisted the local Innocence Project in getting a number of innocent men released from prison. I also assist family members of inmates to visit their loved ones and to stay connected to them. I have also taken an at-risk youth into my home until he graduated from high school, and went into the military."
Tina holds an A.A. degree from Saddleback College (2001). At Saddleback, Tina served as a Student Senator and Associated Student Government Budget Committee member, as well as President of two clubs for 2 years, the Student Athletics Trainers Club and the Black Students Union. Tina was a student athletics trainer, traveling with and taking care of the men's and women's track and field, basketball, swimming and diving, and water polo teams, as well as working with the football team at home.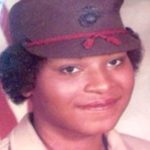 ---
Recipients of the 2018 Rick Hopcraft Memorial Scholarships
We have just announced the 2018 class of Rick Hopcraft memorial scholarship awardees, and we hope that learning a little bit about them will motivate you to donate to fund these scholarships and replenish the fund.
View Press Release
---
ALEX JUHN IS WHO BENEFITS FROM YOUR SUPPORT FOR THE
RICK HOPCRAFT MEMORIAL SCHOLARSHIP FOR VETERANS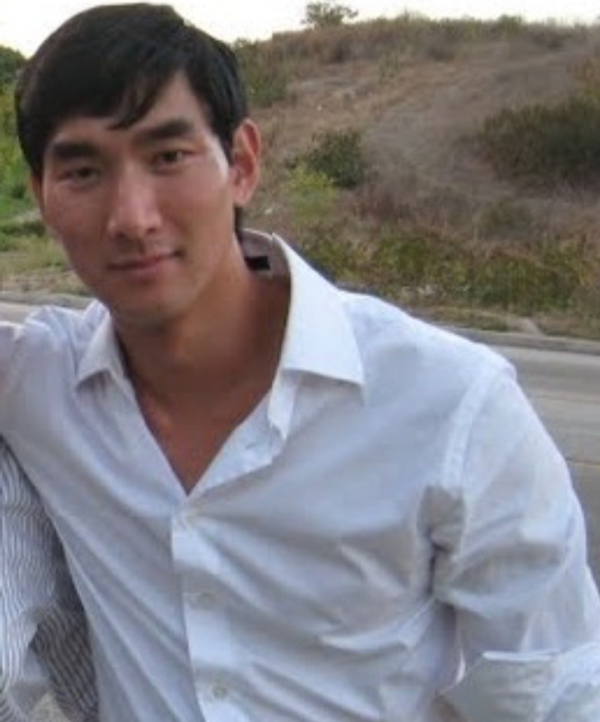 Alex Juhn
Alex is a returning Rick Hopcraft scholar, and has been awarded $2,500 to continue his studies in Business Administration & Management at UC Irvine. Alex served as a Field Radio Operator attached to the 81mm Mortar Platoon of Weapons Company 2/23 in the U.S. Marine Corps in Iraq. He received numerous awards, including the Navy and Marine Corps Achievement Medal, a Certificate of Special Congressional Recognition and a Certificate of Recognition from the California State Assembly. The son of immigrant parents who started a family real estate company, Top Realty, Alexander intends to pursue a career in commercial real estate, including internationally.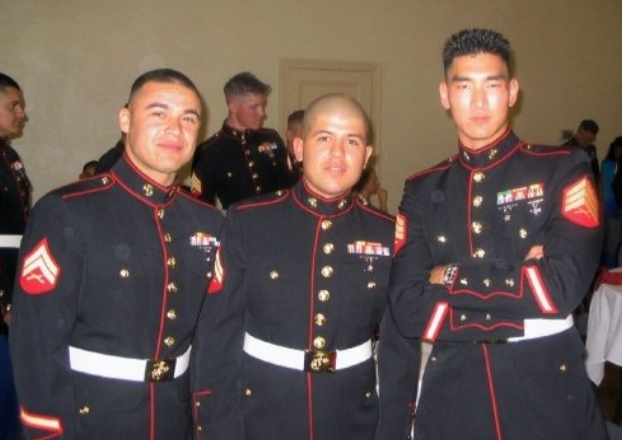 ---
CARLON MANUEL IS WHY WE ASK YOU TO DONATE TO THE
RICK HOPCRAFT MEMORIAL SCHOLARSHIP FOR VETERANS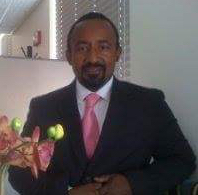 Carlon Manuel
Carlon Manuel, 50, is the Pathway Innovation & Institutional Effectiveness Reentry Coordinator at Los Angeles Trade Technical College, and has facilitated "A Suit 4A Suit," Veterans Clothing Closet, which has supplied over $700,000 in clothing to more than 500 veterans and active duty military members. Carlon is also the Veteran Resource Director at Casa De Rosa, a 35-apartment unit project for single Veterans with children located in the University of Southern California enclave in Los Angeles. He has a long history of community service.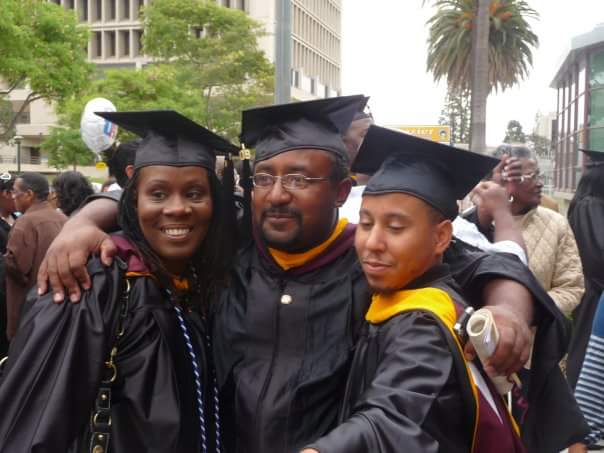 A U.S. Marine, Carlon will use the $15,000 scholarship to support his studies at the Argosy University, where he is pursuing a doctoral degree in Institutional Leadership in order to start a new non-profit organization, Indivisible Men. Carlon is a single father of six children. "After my military service, I became homeless. I pursued my undergraduate, and graduate studies while homeless, working out of Starbucks to put out job applications and showering at 24 Hour Fitness," he said. "I was still homeless when I walked across the stage to receive my graduate degree. I intend to use my scholarship to further serve the Veteran communities in the region."
---
ANGELICA GARCIA IS WHY WE ASK YOU TO DONATE TO
THE RICK HOPCRAFT MEMORIAL SCHOLARSHIP FOR VETERANS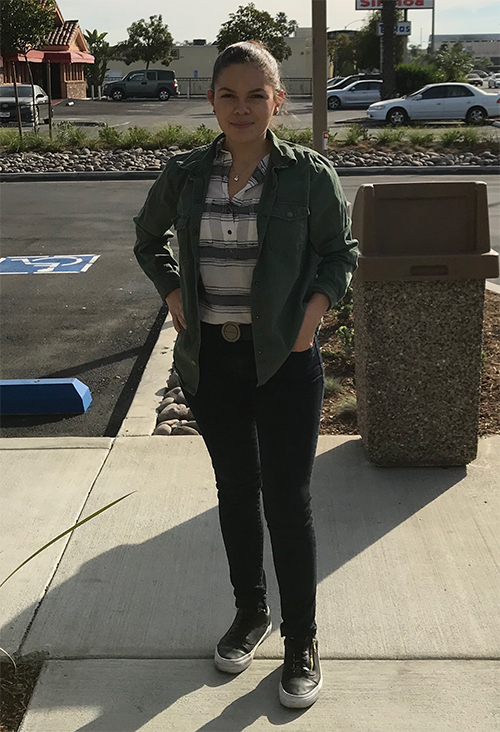 Angelica Garcia
A U.S. Air Force member Angelica Garcia is the first female to receive a Rick Hopcraft Memorial Scholarship. Angelica has been awarded a $2,500 scholarship to assist in her pursuit of a B.A. in Psychology, especially child development, at Chapman University. A Tustin High School graduate, Angelica serves with the military police. "As the mother of a daughter, I was frightened to leave her behind to go through military bootcamp. But I graduated boot camp and, two years later, was on my way to a frightening deployment to the Middle East. It took all the courage I had. After long months, I was reunited with my daughter. However, I was physically home, but not mentally home. My daughter gave me the motivation I needed to push forward and re-enroll in school. I am attending my senior year at Chapman. It's been a rough road, parenting, serving in the military, and being a student. I am determined to succeed, to provide a voice for children who lack one. I would enlist again for my country and family, without hesitation. I am the first generation in my family to attend college, and the Rick Hopcraft Memorial Scholarship award will help me reach my goal to give back to my community."
---
Rick Hopcraft Memorial Scholarship Recipients